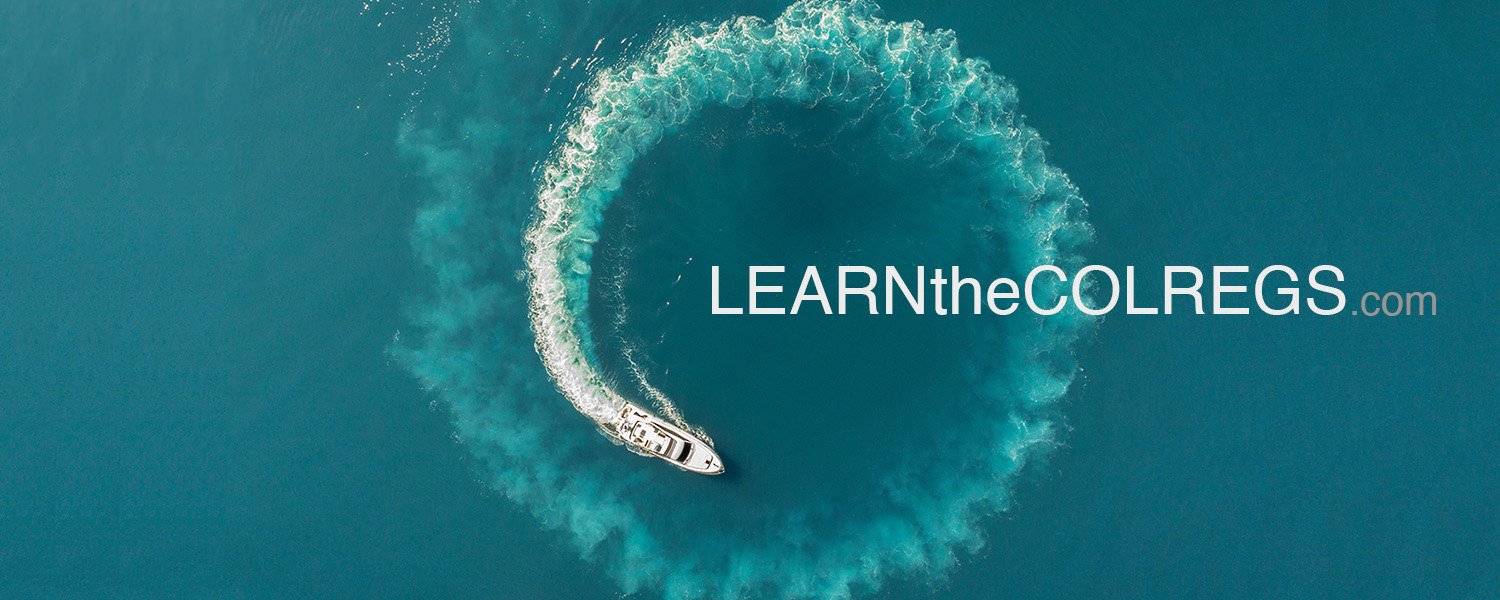 LEARN THE COLREGS
Are you struggling to grasp the collision regulations? Look no further than LEARNtheCOLREGS, where you can embark on a  journey to master the COLREGS. We have designed a course that will ensure you understand the International Regulations for Prevention of Collisions at Sea. With LEARNtheCOLREGS as your resource, you will gain the knowledge and skills necessary.
WHY IS IT IMPORTANT TO MASTER THE COLLISION REGULATIONS
Firstly, it is essential to recognise the importance of the COLREGS. These regulations, serve as a universal framework, they play a pivotal role in maintaining safe navigation and preventing collisions between vessels. Regardless of your role, whether you are a professional mariner, a weekend sailor, or an aspiring seafarer – understanding the COLREGS is of utmost importance for your safety and the safety of others at sea. 
One of the critical aspects of understanding the COLREGS is their application when encountering other vessels. By familiarizing yourself with the proper navigation lights and signals, determining right-of-way in various scenarios, and responding appropriately in different situations, you can effectively navigate and avoid potential collisions. Whether you find yourself crossing paths with another vessel, navigating in congested waters, or approaching a narrow channel, the COLREGS provide the necessary guidelines to navigate with confidence and safety.
The original text for the collision regulations can be found on the MCA website under MSN 1781
HOW LEARN THE COLREGS HELPS
At LEARNtheCOLREGS, we fully understand the challenges faced in applying the COLREGS. Consequently, we have developed a comprehensive learning platform that presents the regulations in a user-friendly format. Our courses are designed to break down each COLREG into easily digestible sections. Furthermore, we provide clear explanations and practical examples that illustrate their application. 
Enrolling in our courses at LEARNtheCOLREGS will provide you with a understanding of the COLREGS and equip you with the necessary skills to navigate safely. Our courses cater to all levels of experience, whether you are a novice seeking to learn the COLREGS for the first time or a professional looking to refresh your knowledge. We offer self-paced learning modules. Moreover, our experienced instructors are readily available to provide guidance and support, ensuring that you receive the most effective learning experience possible.
WHY WAIT TO LEARN THE COLREGS
There is no need to be intimidated by the complexity of the COLREGS. With LEARNtheCOLREGS, you have a ultimate resource at your fingertips. Providing you with the knowledge and skills to navigate the waters safely. Investing in your maritime education today through our courses will propel you on a path of success. Why not join the ranks of seafarers who have already benefited from our tuition.
So why wait? Take the first step towards learning the COLREGS by clicking here to explore our courses. Whether your goal is to pass an exam, enhance your professional skills, or simply deepen your understanding of collision regulations, LEARNtheCOLREGS is here to support you every step of the way. Embark on your learning journey today. Sail with confidence, knowing that you possess the knowledge and skills to navigate any situation at sea